First-Time Homebuyer Qualifications and Benefits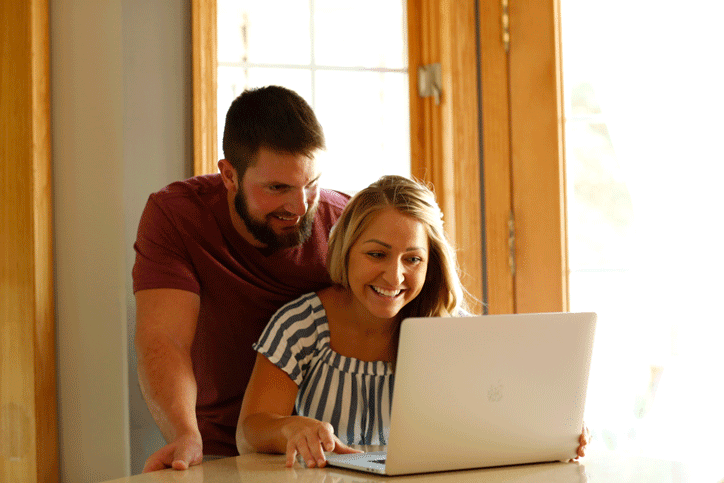 What Are the Requirements for a First-Time Homebuyer Loan?
Are you curious if you qualify as a first-time homebuyer? Good. Let's begin with this: you don't need to be purchasing your first home to be a first-time homebuyer. Confused? Don't be, and don't allow a misleading name to keep you away from powerful programs that can save you thousands of dollars and help you realize the American dream of owning a home.
Here's who qualifies as a first-time homebuyer, how programs work, and why you can still qualify as a first-time homebuyer even if you are purchasing your second, fourth or eighth home.
Who Is a First-Time Homebuyer?
A first-time homebuyer is anyone who has not owned their primary residence for the last three years. For example, say you bought a home in 2011. Then you sold that home in 2016 and have been renting ever since. In this scenario, you would qualify as a first-time homebuyer because it's been three years or more since you owned your primary residence.
What if only one person is a first-time homebuyer? Say, for example, a newly married couple. One owns a home and the other has always rented. Well, under the guidelines, if they decide to buy a home together, they will qualify as a first-time homebuyer.
What Are the Advantages of Being a First-Time Homebuyer?
Why is qualifying as a first-time homebuyer important? Because it saves you money.
First-time homebuyer benefits can often be the difference between dreaming of a home and owning a home. As a qualifying first-time homebuyer, you have access to a wide range of loan programs, grants and other assistance that will lower your interest rates, reduce the required down payment and make your home more affordable to own each month.
Low or no down payment required mortgage programs are among the most popular forms of assistance for first-time homebuyers. Among the most common are:
Freddie Mac and Fannie Mae
Guiding You Home
Complete our Quick Start Form and we'll connect you with a loan officer that matches your specific needs. They'll provide a free consultation and guide you through every step of the loan application process.
Are There Income Limits for First-Time Homebuyer Programs?
Depending on the program, there may be first-time homebuyer income limits you need to meet in order to qualify. For example, a USDA loan and the Fannie Mae HomeReady program both include income limits. There are also debt-to-income ratios connected to other programs as well. Because each program is unique, it is recommended that you work with a personal loan officer to understand requirements and determine if you qualify.
Can I Qualify for First-Time Homebuyer Grants?
It's possible that you could qualify for a first-time homebuyer grant, providing there is a grant available in your area and you meet its requirements. Most grants are awarded through state or local organizations. As such, the requirements, availability, and approval standards can vary from one area to another. Often, the first-time homebuyer qualifications for a grant include details like household income, home price and debt-to-income ratios. But other factors can come into play, such as your job type, promises to inhabit the home for a predetermined number of months, commitments to renovate the property and more.
Because grants are typically local, the best way to learn if any exist and how to qualify is by working with a local personal loan officer. They will know the area, the opportunities and how to assess the requirements.
Will I Qualify for Down Payment Programs?
There are a number of down payment assistance programs available to first-time homebuyers. However, like grants, these programs are often made available by state or local organizations. This, again, means qualifications can vary greatly by program and area.
Many of the same factors that apply to first-time homebuyer grant requirements also apply to down payment programs. One common requirement that may be unique to down payment programs is attending a first-time homebuyer class. We view this stipulation as a win-win since you are getting financial assistance plus homebuying knowledge.
Again, because down payment programs tend to be location focused, we recommend working with a local personal loan officer.
What Are Common Requirements for a First-Time Homebuyer Loan?
The first, and often best, option for a first-time homebuyer is a first-time homebuyer loan program. While each is unique in its purpose and requirements, it is likely that you would qualify for one of the options. In fact, it's possible you'd qualify for multiple programs. However, first-time loan programs are not stackable. You'll want to use the one that offers you the best terms.
Here is a quick overview of requirements by loan type:
Those are the First-Time Homebuyer Requirements
Becoming a first-time homebuyer is an exciting time, even when it's not your first time buying a home. But don't let that excitement get the best of you. Be diligent in your research and thoughtful in your actions. It's better to lose out on a house you're not ready to buy than dive in unprepared. Our best suggestion for getting started is to fill out our Quick Start Form. You'll be connected with a Summit Mortgage Corporation Loan officer who can guide you home by letting you know exactly what you can qualify for in terms of a first-time homebuyer loan, program, and grant.