First-Time Homebuyer Loans and Programs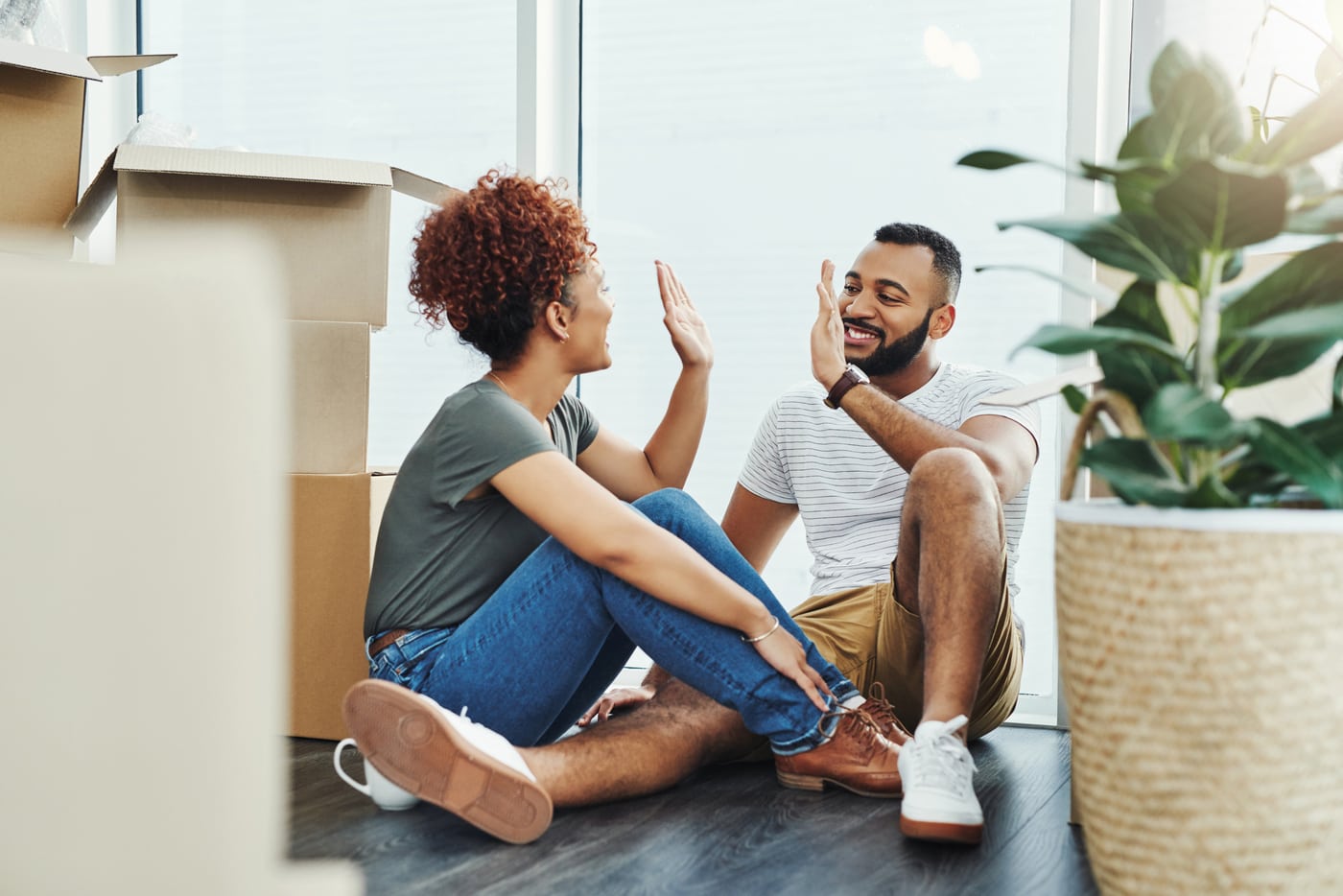 Which Loan Is Best for First-Time Homebuyers?
If you're thinking about becoming a first-time homebuyer, you are probably wondering about mortgages.
How much does a first-time homebuyer have to put down?
How can I get a first-time homebuyer's loan with no credit?
Where should a first-time homebuyer start?
Most importantly, which loan is best for first-time homebuyers?
Oh, and are you looking for a turnkey home? A new-build home? A fixer-upper home? How about a particular architectural style? Single-level homes, ranch homes, split-level homes, craftsman-style homes … the choices never seem to end.
It's okay. Pause a moment and take a deep breath. Summit Mortgage Corporation is here for the first-time homebuyer with the help that will guide them through the maze starting with your mortgage options.
Guiding You Home
Complete our Quick Start Form and we'll connect you with a loan officer that matches your specific needs. They'll provide a free consultation and guide you through every step of the loan application process.
As a first-time buyer, you are likely to end up in one of 8 mortgage programs. It's not unusual for a borrower to qualify for multiple programs. Knowing the options, understanding the differences and picking the right program can save you money while setting you up for the best possible home purchasing experience.
The big 8 of first-time homebuyer loan programs
FHA Loan: The go-to loan program for borrowers with weaker credit scores.
VA Loan: A no down payment loan for current, former or spouses of military personnel.
Fannie Mae and Freddie Mac: Conventional loans require only 3% down.
State First-Time Homebuyer Program: Assistance programs specifically for residents.
Home Renovation Loan: Buy a home and remodel it with one loan.
Good Neighbor Next Door Loan: Discounted home prices for first responders and educators.
Dollar Homes: Foreclosed homes sold by the government.
FHA Loans
In many cases, you can become a first-time homebuyer even if your credit score isn't where you want it to be. This includes being a first-time homebuyer with no credit history.
An FHA loan is supported by the Federal Housing Administration. They back a portion of a first-time homebuyer's loan to help lenders feel secure enough to broaden their lending standards.
At its heart, an FHA loan is designed to give more people a chance at the American dream. It helps open the doorway of opportunity by reducing the down payment a borrower is required to make. In fact, an FHA loan can lower the down payment to just 3.5% depending on your credit score.
Like many other programs, an FHA loan has upfront and ongoing fees built in. These will include mortgage insurance, which stays in place until a borrower has reached predetermined equity. This mortgage insurance is what protects a lender if a borrower fails to make payments and has to go into foreclosure on a home.
VA Loans
A VA loan is among the most powerful ways our nation says thank you to military personnel. If you are active duty, retired or a surviving spouse of a military member, you can qualify for a VA loan.
The biggest benefit of a VA loan is no down payment.
That's right. Using a VA loan, you can purchase your first home with zero money down. The other benefit that will save borrowers a lot of money is no mortgage insurance, commonly known as PMI.
For those that qualify, a VA loan is undeniably the most affordable way to purchase a first home. The only downside to a VA loan is the time it takes to process the loan. Unlike other loan programs that feel fast-tracked by financial institutions, submitting for and getting approval for a VA loan can be a lengthy process. Often, the slower pace is due to additional lender requirements, known as overlays, or other vetting requirements.
Get the full story on VA Loans from Summit Mortgage.
USDA Loans
YOU DO NOT HAVE TO BE A FARMER TO GET A USDA LOAN. We apologize for the use of capital letters. It's important we make this point very clear, especially for first-time homebuyers.
When people read USDA, they understandably assume a program is for farmers or farms only. This is not the case. A USDA loan applies to homes located in rural areas; farms or otherwise.
A USDA loan allows for 100% financing by offering lenders mortgage guarantees. To qualify, you will have to meet income limitations, and those do vary from region to region. So you'll want to connect with a loan officer for exact qualifying details.
Fannie Mae and Freddie Mac Loans
Fannie Mae and Freddie Mac are government-sanctioned companies. They are also the mechanism that drives many conventional home loans used by first-time homebuyers. They collaborate with lenders to offer appealing options on conventional loans, such as 3% down payments. It's among the government's way of making home loans more accessible, and more affordable to the general public.
State First-Time Homebuyer Programs
Where you intend to purchase your first home can greatly impact your loan choices. It's not uncommon for local, state and national programs to offer assistance and programs to help first-time homebuyers. Of course, these are entirely location-specific.
To find out what programs might be available and decipher if you qualify, you'll want to work with a qualified loan officer.
Home Renovation Loan Programs
If you're willing to put a little elbow grease into your first home, you can save you a lot of money. Not only will the initial purchase price be lower, but there are a variety of loan programs designed for first-time homebuyers with immediate renovation plans.
Here's what first-time homebuyers need to know about fixer-uppers and home loans.
The first home loan option to consider is the FHA 203(k) loan. It's designed especially for the fixer-upper home. The FHA 203(k) is an FHA-backed loan that considers what the value of a home will be after renovations are made, and allows you to borrow the funds needed to complete the upgrades/renovations as part of the main mortgage. Pretty nice.
If you are more focused on a home's green footprint than upgrading the master bathroom, you'll likely be interested in the Energy Efficient Mortgage Program. It broadens your buying power when you purchase a home with energy-saving improvements, or when you choose to upgrade a home's green features.
This loan doesn't require a new appraisal or affect the amount of your down payment. It merely gives lenders more flexibility to provide loans for enhancements that address energy efficiency.
Good Neighbor Next Door Loans
Everyone wants a good neighbor, and it seems that teachers and first responders make the best neighbors.
As such, any teacher, law enforcement officer, firefighter or emergency medical technicians can save 50% on the list price of a home. You read that correctly, 50%. But there are conditions.
First, the program is sponsored by the Department of Housing and Urban Development (HUD), so the home must be in a recognized revitalization area. You must also commit to living in that home for at least 36 months. These homes are listed for just seven days on the Good Neighbor Next Door website, so you have to shop often and act quickly. This means it's a good idea to work with a loan officer so you're prepared when the right home becomes available.
Dollar Homes
A home for a dollar? It can happen, but not often. The Department of Housing and Urban Development (HUD) occasionally sells homes for just $1.
These are homes that have been acquired by the FHA due to foreclosures. Therefore, the selection is small and competition is high. You should also be prepared to see that not all homes listed are $1. While the prices are unbelievably low, some homes listed can approach $10,000 and beyond. Still, these prices are likely to be among the best deals you'll find, providing you can find a home that's right for you.
Begin Your First-Time Homebuying Journey
Clearly, there is a lot to know, consider and understand if you want to find the best loan as a first-time homebuyer. Our best advice is to talk with a home financing expert. The difference between making a good decision and a great decision can cost you thousands of dollars. Connect with a Summit Mortgage Corporation loan officer and ask them to guide you through the first-time homebuying process.