What Is a Move Down Buyer? Everything You Need to Know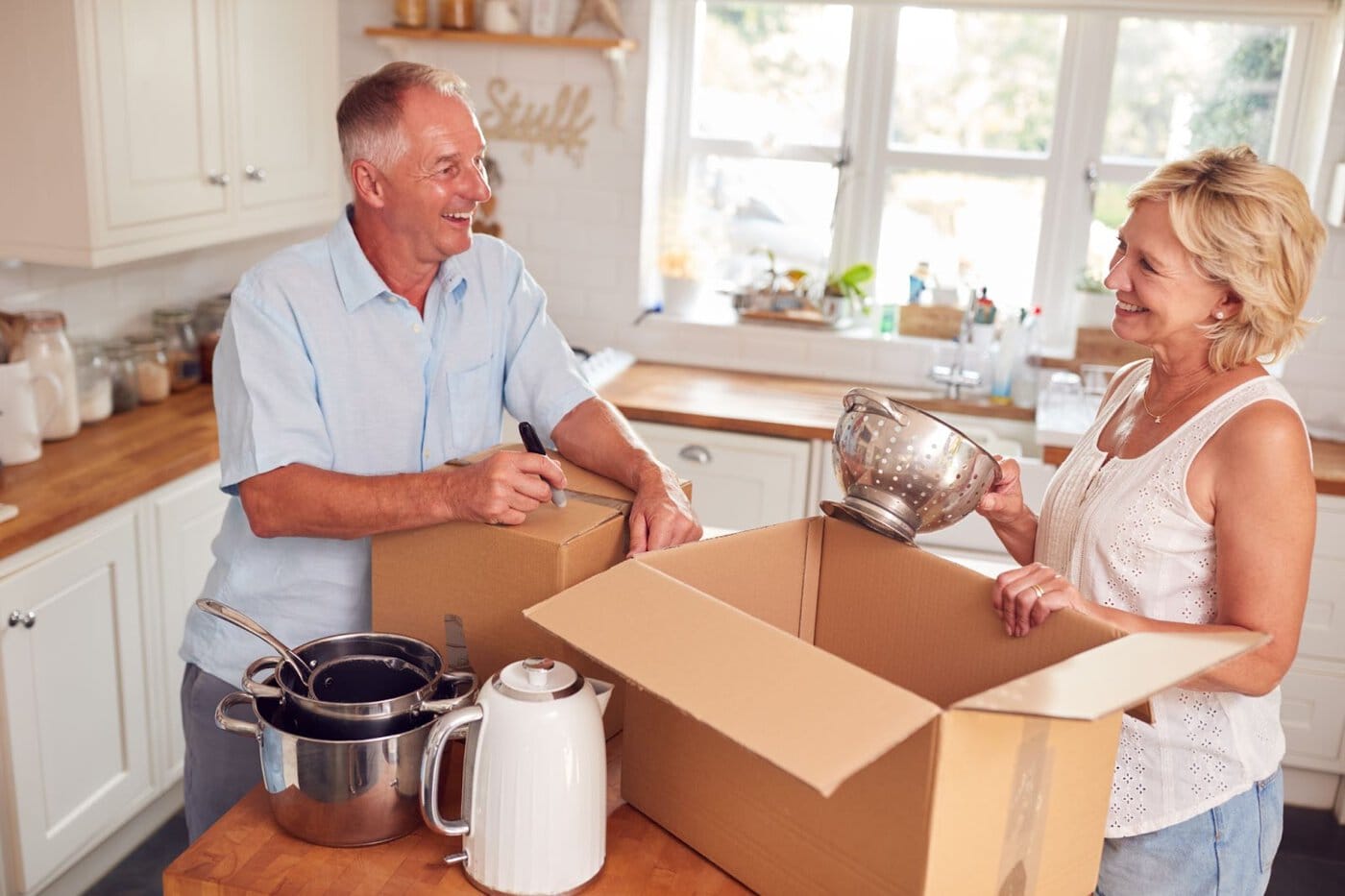 Does this sound like you? Retirement is fast approaching (or already here), your kids have successfully transitioned into adulthood, and you have abundant equity in your home. You are ready for a fresh start, to downsize, and to think about cashing in on all that equity.
If so, then you fit the bill of a move down buyer. Also called a "downsizer," a move down buyer has built enough equity in their home to be able to pay cash for a new, smaller house and avoid a monthly mortgage payment.
Does that sound pretty appealing? It certainly can be, but first, you'll want to understand if downsizing is the right move for you. It's important also to explore reverse mortgage loans, which are an excellent tool for move down buyers entering retirement.
Am I a Good Candidate to Be a Move Down Buyer?
While there is no one-size-fits-all template for move down buyers, selling your home and downsizing may be a good move for you if:
You have plenty of equity in your home

Your current house no longer meets your needs

You are approaching retirement age (or have already retired)

You are not tied to your location

Your home has unused amenities or rooms

Your home has steep staircases or other features that could pose a danger as you age in place
In most cases, homes are appreciating assets. So if you have been in your neighborhood for 10 or more years, are not tied to your location due to work or family obligations, and underutilize your space, you are a good candidate to consider selling and cashing in your equity. 
How to Downsize the Right Way
Downsizing sounds simple enough: You sell your home and use the equity to pay cash for a new, smaller home in the neighborhood of your choosing.
While the basic premise of a move down buyer may be straightforward, there are some dos and don'ts you should be aware of to make the most of this opportunity for a fresh start. 
When downsizing, you should:
Spend plenty of time researching your new location

Find a home that meets your needs

Prioritize accessibility 

Look for low-maintenance options 

Avoid taking on too many renovation projects
During your home search, make sure that you do not:
Burn through all your cash

Buy a home that requires extensive repairs

Purchase another oversized home that does not fit your needs

Choose a location that does not fit your needs
That said, if you are excited to take on the tasks, don't hesitate to buy a home that needs some reworking to make it your own. As a move down buyer, what you want to avoid is paying cash for a home that needs a top-down remodel, as you could incur hidden expenses that overstretch your budget. 
Get the Most Bang for Your Buck with Reverse Mortgage Loans
Move down buyers often face a dilemma: They want to get as nice of a home as possible in a desirable area, but they also want to retain some cash for any unexpected surprises they encounter during retirement. 
You likely find yourself facing this same challenge. Do you compromise on your new home wish list or risk leaving yourself with too little liquidity as you transition into retirement? 
Fortunately, reverse mortgage loans represent a great third option. If you are 62 or older, you may be eligible for a unique type of reverse mortgage loan known as a home equity conversion mortgage (HECM).
With a HECM, you can borrow money and use your home as security for the loan. The title remains in your name too, which means you can pass the property down to your children if you'd like to.
However, with a reverse mortgage, you don't make monthly payments to repay the loan. Instead, fees and interest are added to your loan every month, and the balance increases until you no longer live in the home. You or your heirs will eventually need to repay the loan by either selling the property or refinancing it using a traditional mortgage. 
Always talk to your personal lender about your best options when buying a home. Whether you'd like to sell your home to use all of the proceeds as cash for a new place or consider a reverse mortgage, your lender can discuss the impact of new interest rates, closing costs, and your eligibility. 
Move down buyers have many reasons for relocation. Funding a new home could be easier than you think.