How to Compare Your Second Home Mortgage Loan Options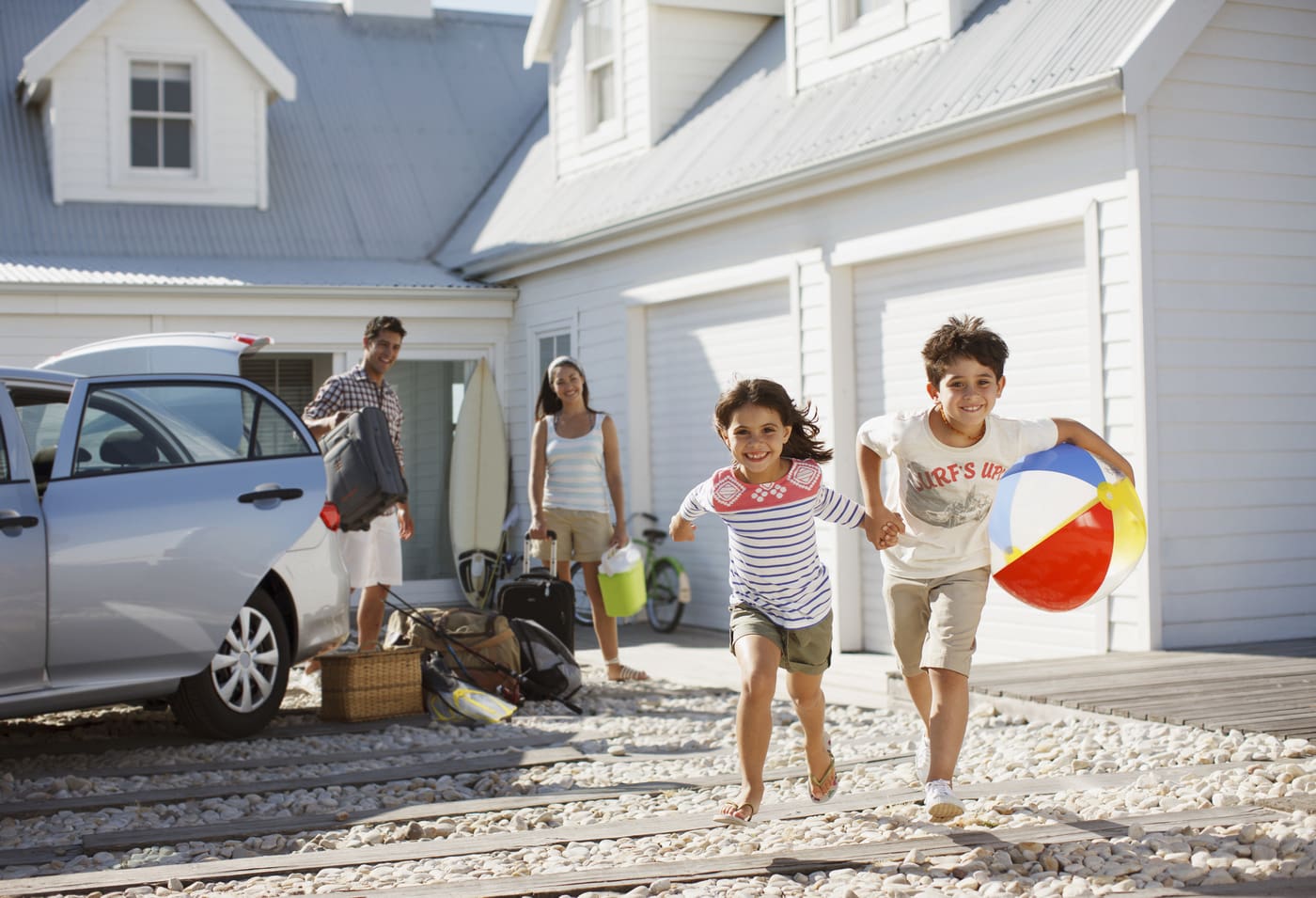 How Does Someone Buy a Second Home?
For a lot of people, owning a second home means owning a vacation home. Unless you've won the lottery, you'll likely need a second mortgage to purchase one, and that can be expensive.
Cost is why a vacation home remains an unattainable daydream for most. Just about everyone can picture their perfect vacation home, but few can afford it. Or could we?
Forbes reported that the average price of a vacation home in 2016 was $200,000. While hardly cheap, the price does seem more attainable than expected.
So, how does a second mortgage work? And how realistic is getting approved to purchase a vacation home? Well, before we dive too deeply into how to buy a vacation home, we need to understand what a vacation home is in the eyes of a lender.
What Is a Vacation Home and Are Mortgage Rates Higher on a Second Home?
It's easy to define a cabin in the woods or a villa on the coast as a vacation home. But what if you purchase a suburban home just a mile away from your current home?
Even if you are in a tourist area, it's likely that lenders will view a second home purchase this close to your primary residence as an investment property. In fact, many lenders insist that a second home be 50 miles or more from your primary residence for them to consider it as a vacation home.
Does that designation matter? Yes. Why? Mortgage interest rates.
A loan for a vacation home or investment property will always have a higher interest rate than a primary residence. However, a vacation home rate is only slightly higher. An investment property rate can be 0.5% higher or more. So, if you intend to buy a vacation home that's close to your primary residence, or not in an easily identified vacation spot, you might have to do some convincing.
Guiding You Home
Our loan officers can help you understand your mortgage and refinance options. Ask for a free consultation today.
What Is an Investment Property?
It may help you to know what an investment property is if you need to prove that your vacation home is, indeed, a vacation home.
An investment property is any property you purchase with the intention of earning a return on the investment via renting, a future sale of the property or both.
This definition is where things can get murky. Most properties, over time, appreciate in value. So in theory, every property is an investment property. Therefore other factors come into play, like questions about any renovations or upgrades you might be making. This is also where questions about the distance from your primary residence and intended usage will come up.
Know this: it is illegal to mislead a borrower about your intentions with a home if you intend to profit financially from it. So don't try to cheat the system. It's never a smart idea.
How to Afford a Vacation Home Down Payment
Okay, so your intentions are clear, you are buying a vacation home and meet the definition and requirements. Perfect, let's start packing so we can move in.
Not quite. Next, we have to arrange for a loan and down payment.
You may find this hard to believe, but in 2017, the National Association of Realtors found that 29% of vacation homebuyers paid cash. No loans, no programs, just straight-up cash.
Additionally, that same survey showed 45% of vacation homebuyers financed less than 70% of the selling price. That means they were able to make a sizable down payment in cash.
Do you need to have large amounts of cash on hand to afford a vacation home? It doesn't hurt. But what these numbers really point out is that buyers who purchase a second home are in a very strong financial situation. For them, owning a vacation home is more of a practical option than a dream. If this doesn't sound like your situation, consider renting a great vacation home for a week or two each year rather than buying.
Using a Refi or HELOC for a Vacation Home Down Payment
How do so many people afford to put so much money down toward a vacation home? The answer might be existing home equity.
A popular option is to use a cash-out refinance on their primary home to fund the down payment on a vacation home. This is viable if you have built up enough equity either through payments or home value appreciation.
You can also use a home equity line of credit (HELOC) to make a down payment. The advantage of a HELOC is you don't need to refinance your current mortgage, so it's a bit easier and quicker to complete.
Can I Get Another Mortgage for a Second Home?
The most common way to finance a vacation home is by using a conventional loan that ranges from 10 to 30 years in length. The reason for this is simple: there are fewer loan programs available for vacation homes.
Under their current terms, you cannot use an FHA loan or a VA loan on vacation homes. Those programs only apply to your primary residence. However, a USDA loan might apply, but it depends on where the vacation home is located.
Buying a Second Home to Rent on Airbnb or VRBO?
When is a vacation home not a vacation home? It can be when you decide to rent it out. But not always.
Let us be crystal clear; the vacation home vs. rental home topic is evolving rapidly and the answer often depends on the city, county or state laws and definitions.
As a rule, a home that you live in for part of the year, and is rented out for fewer than 180 days can be considered a second home or vacation home. Any home that is rented out for 180 days or more is an investment property. That's the tax definition. Your lender may not agree with this definition, nor the local government.
If you intend to rent your property out and use it as a vacation home, your best move is to contact the local government. If the vacation home is part of a resort, apartment complex or townhome community, you'll also need to check their regulations. Increasingly, rules are being put in place that forbids using units as rentals.
Your Vacation Home Dreams Start Here
Even if you can afford a vacation home, a second home or an investment property, there's one more thing you'll need — a personal loan officer. As you can see, you have options and you may need help presenting your application. We advise you to find a personal loan officer that is local, experienced and highly invested in your success. Or, to get started right away, complete our Quick Start Form and let a Summit team member guide you through every step of the process. Working with the right people, you'll be that much closer to owning your daydream.