When Homebuyers Should Find a Mortgage Lender and Realtor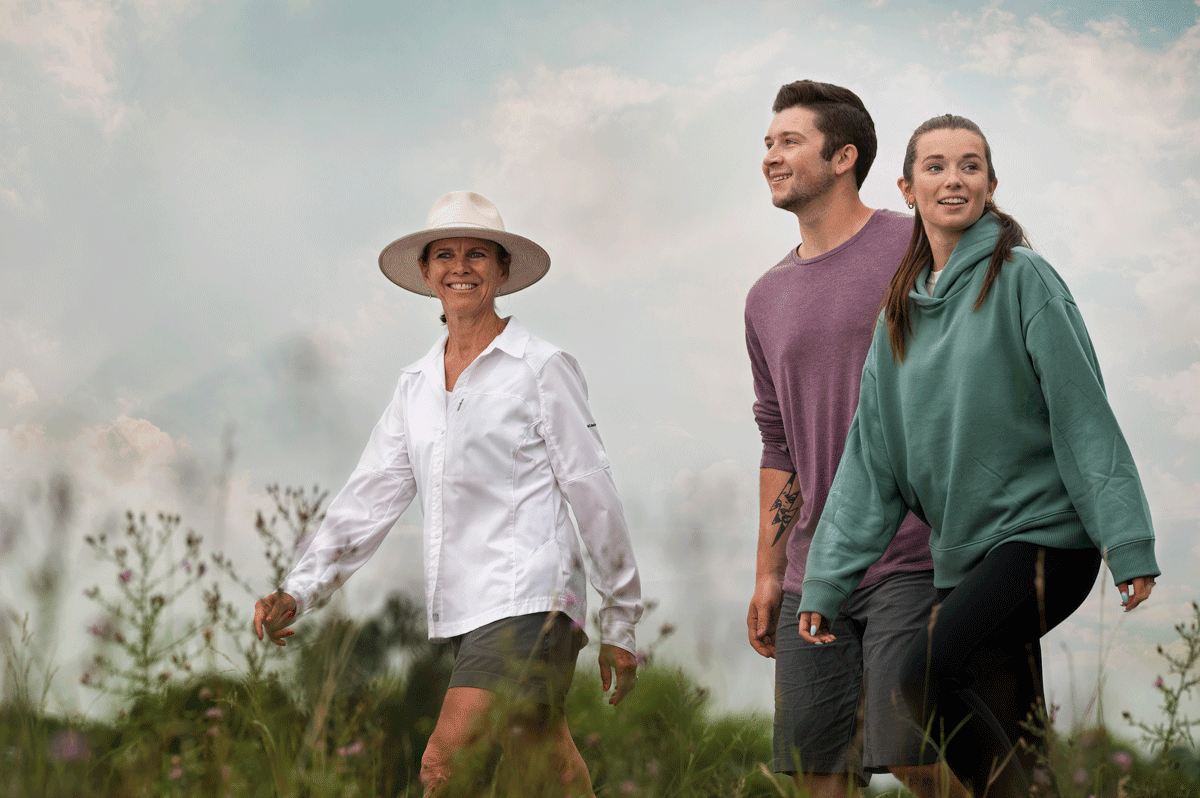 Overwhelming. Stressful. Panic inducing. 
Exciting. Exhilarating. Fun.
This combination of emotions isn't unusual for homebuyers, whether you're a first-time buyer or selling your current home while finding your next one. 
It takes a real commitment to put your house up for sale or take the leap to escape the rental market. 
A few questions will inevitably race through your mind as you start down the homebuying path: 
Where do I start? 

Where do I look? 

Do I fix up my current home before putting it on the market? 

What happens if we bid on a house but haven't sold this house yet? 

How do we keep the house or apartment clean with these young kids who often don't put their toys away?
Relax. Take a deep breath. And find a personal lender.
Step 1. Get Pre-Approved for a Loan 
Before you start looking at homes online or attend your first open house, find a lender. You won't know how much you can afford until you've talked to your mortgage lender. 
Your personal lender can walk you through the pre-approval process, which often takes less than a day. They can also help you find the best loan options for your situation and let you know if you qualify for any additional assistance programs. During your visit, they will also explain interest rates, closing costs, and guide you through the steps toward a successful home purchase.
Your lender will run a credit check to help you determine your price range. If you are looking for your second home, they can also help you determine how much you'll need to sell your current home to buy a new one. 
Once pre-approved, you'll receive a letter from the lender that lists the loan amount and home price you are pre-approved for. You'll be able to show this to sellers, who'll know you are serious about bidding.
Your personal lender will relieve you of your pre-home buying anxiety and walk you calmly through the process.
Step 2. Find a Realtor
Anytime is a good time to connect with a Realtor if you are considering selling your house. When you're looking to buy, you'll want to reach out to your real estate agent after you have your pre-approval letter. Most Realtors will ask for this in your first meeting, which lets them know that you're serious about buying. 
It's a good idea to interview a few Realtors before making a choice. Ask for referrals from friends or families. Your personal lender can also help you with top real estate agents in your area or neighborhood. 
Step 3. Meet Your Realtor
When interviewing real estate agents, know that you're looking for a partner in your home buying journey. You can (and should) ask a lot of questions. 
A Realtor works on commission. For instance, a Realtor for the buyer typically will split up to 6% of the commission with the seller's Realtor. Whether you're selling a home while you're also searching for your next home or are a first-time homebuyer, you'll want to find someone you're comfortable working with for all of your transactions.
Ask about their philosophy of showing homes. 

Ask how long the process typically takes them from beginning to end (this will help first-time buyers set a timetable).

Yes, you can ask for references or check online for referrals. 

Do they work as individuals or as a team (if you're looking for a new home in the summer, you'll want to know what happens if your real estate agent goes on vacation)? 

Know their availability. If you'd like your real estate agent to be present at your inspection, but they are also a youth soccer coach and can't do Saturday mornings, you'll want that information in advance. 
Use this time as a get-to-know-you session. If you are also selling your home, wait to discuss pricing your house until you know that you plan to use this real estate agent to sell your home. 
Step 4. Find a New Home
Let your pre-approval letter and your Realtor do most of the work. Once you know how much you can afford, you can narrow your search on accredited home-buying websites like Realtor.com, Zillow, or Redfin. 
Know that online sites won't have as much up-to-date information as your real estate agent, but being able to provide a few examples of what you're looking for will help your agent narrow a search. 
You might find your dream home on the first walk-through, or you could spend weeks or months searching for the right place. Your real estate agent will be your liaison through a bidding process, where your pre-approval letter will also come in handy. 
Step 5. Prep Your Old Place
Whether you're selling your home or moving out of a rental unit, you'll want to make the most out of your time before you leave. If you find a new home quickly, you'll have to know how to get out of an existing lease or how to prepare for two mortgages while you're selling your new home. 
If you're in a rental space, be aware that your landlord might want to show it before you move out. Now is an excellent time to start packing boxes for the eventual move while keeping the space tidy for showings that come with a one-hour notice. 
If you're fixing up your house, don't touch your current home until a Realtor has made suggestions to make it more appealing. You know that deep green wallpaper you put in a few years ago? You might think it has to go before you put your house up for sale, but your real estate agent might suggest waiting to tear it down. It's possible that someone looking for a new home could love it. 
A Realtor should still vet homes in fixer-up condition before work begins. Decluttering? A Realtor will tell you how to have just the right amount of "stuff" in the house. Too much isn't appealing for buyers, but you don't want to make the house look empty, either. 
Most Realtors can also help you find a painter or a contractor to make minor repairs. The goal here is not to spend more than you need to get the house ready to sell. 
Prepare for the Process
To make the home-buying process more fun than overwhelming or more exhilarating than stressful, always start at the very beginning: find a personal lender. You can eliminate some of your fears of the process when you know how much you can afford, whether this is your first home-buying experience or your fifth. Or, to get started right away, complete our Quick Start Form and let a Summit team member guide you through every step of the process.
Guiding You Home
Complete our Quick Start Form and we'll connect you with a loan officer that matches your specific needs. They'll provide a free consultation and guide you through every step of the loan application process.